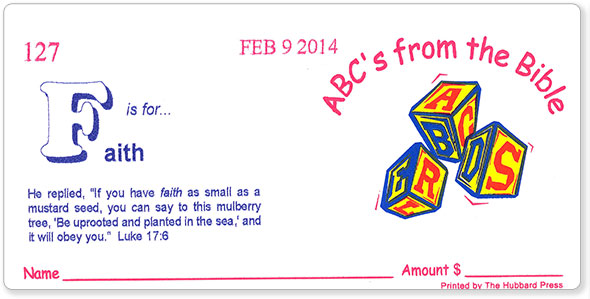 Dimensions
3 1/8 X 6 1/4 only
AUDIENCE
Designed for Pre K—5th grade.
Minimum order of 25 sets
Description
The letters of the alphabet are matched to a verse in the Bible. We repeat the entire alphabet twice throughout the year changing the verses each time. Fifty-two different envelopes designed to introduce the many teachings of the Bible to young children.