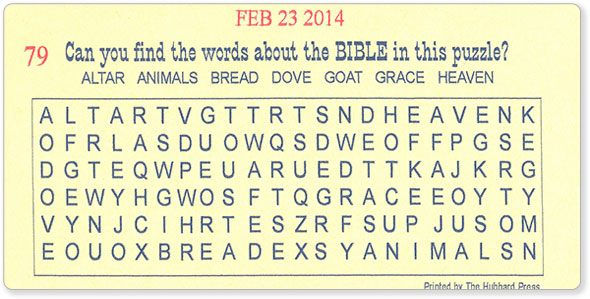 Dimensions
3 1/8 X 6 1/4 only
AUDIENCE
Designed for 5th through 12th grade.
Minimum order of 25 sets
Description
Crossword-Word Searches-Mazes-Word Scrambles and more.
A fun way to learn about the bible.
52 different bible puzzles to test your knowledge of the bible.
Gives the members an incentive to use each envelope.
Can be used as a teaching tool or just for fun.
You can choose the envelope color.
Can be numbered and/or dated.